"Phebe gives a lot to her clients and always puts in the extra effort that makes all the difference. I highly recommend her."
– Attorney Felicia Shaman
Divorce mediation works! You can disagree and still have an amicable divorce. 
Phebe A. Enfield, Attorney
  Your divorce or legal separation can be completed after a couple of mediation sessions, depending on the complexity of your situation. Spouses can remain in the same room (
virtual or in-person
) during negotiations, or they can remain is separate rooms while the mediator communicates privately with each spouse.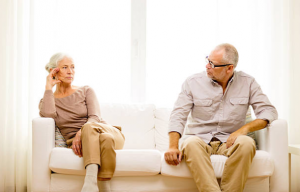 Mediation can be a private and confidential process. If you do not want your private life and finances to be public, mediation may be a good choice. Communications are generally privileged. Exceptions may apply.   A Mediation Agreement is signed by all parties including the mediator prior to commencing the mediation. Some terms are legal requirements or policies, others are desired by the parties. For example, spouses may want their communications with the mediator to be shared and open, other couples may choose to keep specific communications with each spouse and the mediator private.   More than one mediator may be retained for sessions. For example, a husband and wife couple may want a male mediator and a female mediator present if there is concern of bias or they simple want more than one perspective.   An attorney-mediator can provide knowledge and guidance, write up the agreements reached, complete the paperwork and file it with the court.   Mediators are neutrals and do not represent either party. They can provide legal and procedural knowledge to educate and facilitate, but not legal advice.   Mediators do not have to be attorneys. However, a good divorce mediator should be well-versed and experienced in family law in order to help a separating couple make good choices that comply with the law.   Mediation can be far less costly than litigation for separating couples that have a good idea how they want to resolve their marriage. In more complex situations, accountants and other experts may need to be resourced during the mediation process.   Mediation can be accomplished without each party hiring an attorney when there is little at stake. However, independent attorney review is strongly recommended and something the court considers when later asked to enforce the Agreement. Often, each party is represented by an attorney who provides legal advice during and between mediation sessions.   Mediation can be healthier for separating couples and their children because the emphasis is on reaching agreement through conversation, negotiation and better-informed understanding, not on courtroom battles and procedural tactics that can be stressful, costly and destructive.
Other Legal Services