"Attorney Enfield listened, educated me about the law, and gave me great advice. Ultimately, she put everything into perspective for me and saved me a lot of money. If you need a smart and dedicated attorney who responds quickly, I suggest you give her a call." – Lee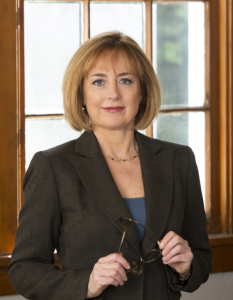 PROFESSIONAL SUMMARY
– Practicing Law since 2007
– MA and WA State Licensed
– Juris Doctorate
– MS Communications Management
– BA Culture and Communications
– Certified Experienced Mediator
Email: office@enfieldlawpllc.com
I started my legal career in my early 20s while living in NYC and attending New York University. It was an adventure. For three years, I worked as a legal assistant so that I could pay rent and put myself through college. In and out of courts in downtown Manhattan and Brooklyn, I quickly realized my passion for the law.
Over the years, I have gained invaluable experience working solo and for boutique law firms in the Seattle Area, Boston, San Francisco and San Diego. With a wealth of experience in divorce and family law, employment and family business law, immigration law, data/privacy law, estate planning, personal injury law, real estate and landlord tenant law, I bring broad perspective and a personable style. I have also served as a mediator for the courts and enjoy helping the underserved and those who simply need help.
I also believe in systems and technologies that empower and engage. I spent 15+ years operating my own technology consultancy working with inhouse and remote teams to design and develop technology solutions for major financial institutions, e-commerce companies, universities, the federal government, law firms, small businesses and innovation startups, while also providing legal counsel. I continue to consult and develop solutions to help organizations function and thrive.
In my law practice, technology is critical to responding quickly and keeping clients in the loop. These solutions help to streamline casework, put the entire team on the same page, and allow clients to access their files and stay up to date with their court and government filings and billing matters. Zoom meetings and tele-conferencing have become standard during the pandemic and are an extremely convenient, efficient and safe way to negotiate, mediate and attend court hearings. We can also meet in person at my office when that makes sense and is allowed by government and business safety protocols at the time.
I truly like to work with people and solve problems. Please feel free to email or call me to schedule an appointment today.
Call (253) 533-0512