Divorce and Family Law
Divorce and Legal Separation
Mediation – Out of Court Agreements
Litigation – Court Action and Orders
Divorce Agreements
Separation Contracts
Pre-Nuptial Agreements
Post-Nuptial Agreements
Division of Assets
Separate/Community Property Asset Tracing
QDROs, Retirement Benefits, Military Benefits
Business Equity, Stocks, Investments
Rights and Entitlements, Memberships
Real Estate and Personal Property
Parenting Plans / Custody and Visitation
Relocation
Child Support
Spousal Support
Protection Orders and Restraints
"Phebe was honest with me throughout the process and didn't try to sugarcoat any circumstances that came up. She always made me aware of the range of possibilities for an outcome, while keeping me focused on our plan….the results were the best scenario projected, as we won my case! I couldn't be happier with the outcome."
– Bob Marchand, Client
A client's panic and confusion should quickly be replaced with knowledge and a good plan. Keeping clients in the loop builds a strong trusting attorney-client relationship and helps clients make better decisions.
Phebe A. Enfield, Attorney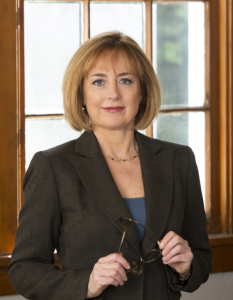 It is important to understand that family courts today encourage separating couples to mediate their differences and negotiate the divorce settlement out of court. In many jurisdictions, mediation is now a court requirement that must be waived by the parties, even in cases with restraining orders. This is generally helpful for many people.
However, mediation is not always the best solution. For example, victimized or less aggressive individuals may not be able to take a stand for what they believe is fair and end up settling for bankruptcy or unsustainable family obligations simply because they cannot fight or negotiate with their aggressive spouse anymore. In these situations, they need an attorney to stand up for them, negotiate with opposing counsel (or their spouse) and make compelling arguments for the judge.
Court action is also sometimes necessary in heated contested situations where the parties strongly disagree, or the relationship has become too toxic to reach any kind of agreement. Domestic violence can be a serious factor and there are times when protective orders need to be issued by the court. Sometimes it is more effective and less costly to go to court and let the judge decide based on the facts and arguments before the court.
When children are involved, divorce is always more complex. Agreements and parenting plans must be in the "best interest of the children." That is the law. The state and the court have a say in what happens to children when their parents separate.
It really comes down to what is at stake for each party and their children. That is where an experienced attorney can help with strategy, court arguments and artful opposing counsel negotiations – or a well-crafted divorce agreement drafted during mediation sessions.
Mediation / Settlement
Divorce mediation works. You can disagree and still have an amicable divorce. 
Phebe A. Enfield, Attorney
Your divorce or separation can be completed after a couple of mediation sessions, depending on the complexity of your situation. Spouses can remain in the same room during negotiations, or they can remain is separate rooms while the mediator communicates privately one-on-one.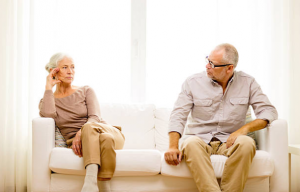 Mediation can be a private and confidential process. If you do not want your private life and finances to be public, mediation may be a good choice. Communications are generally privileged. Exceptions may apply.
  A Mediation Agreement is signed by all parties including the mediator prior to commencing the mediation. Some terms are legal requirements or policies, others are desired by the parties. For example, spouses may want their communications with the mediator to be shared and open, other couples may choose to keep specific communications with each spouse and the mediator private.
   More than one mediator may be retained for sessions. For example, a husband and wife couple may want a male mediator and a female mediator present if there is concern of bias or they simple want more than one perspective.
  An attorney-mediator can provide knowledge and guidance, write up the agreements reached, complete the paperwork and file it with the court.
  Mediators are neutrals and do not represent either party. They can provide legal and procedural knowledge to educate and facilitate, but not legal advice.
  Mediators do not have to be attorneys. However, a good divorce mediator should be well-versed and experienced in family law in order to help a separating couple make good choices that comply with the law.
  Mediation can be far less costly than litigation for separating couples that have a good idea how they want to resolve their marriage. In more complex situations, accountants and other experts may need to be resourced during the mediation process.
  Mediation can be accomplished without each party hiring an attorney when there is little at stake. However, independent attorney review is strongly recommended and something the court considers when later asked to enforce the Agreement. Often, each party is represented by an attorney who provides legal advice during and between mediation sessions.
  Mediation can be healthier for separating couples and their children because the emphasis is on reaching agreement through conversation, negotiation and better-informed understanding, not on courtroom battles and procedural tactics that can be stressful, costly and destructive.
Family Business Law
Legal Counsel for Family Businesses
Dispute Resolution/Mediation
Prenuptial/Postnuptial Agreements
Divorce/Separation Agreements
Separate/Community Property Management
Rights and Entitlements
Roles and Responsibilities
Strategy and Problem-solving
Structuring and Development
Estate Planning and Trusts
Contracts and Agreements
Operating Agreements
Partnership Agreements
Service Agreements
Employment Contracts
Notices, Handbooks, Guidelines
Employment Law
Unemployment Appeals
Employees / Employers
Human Resources Advisor
Solutions Consultant
Employment Contracts
Offer Letters / Exit Packages
Hiring and Termination
Advancement and Promotions
Non-Compete Agreements
Non-Solicitation Agreements
Confidentiality Agreements
Nondisclosure Agreements
Company Policies
Employee Handbooks
Data and Privacy Compliance
Accommodations/Disability
Payment/Performance Disputes
Enforcement/Breach of Contract
Wrongful Termination
Discrimination
Harassment
Interviews and Investigations
Education and Training
Reporting
Mediation / Negotiation
Enforcement / Litigation
Legal Counsel and Advice
A few hours of targeted legal counsel can help you make better choices, improve your organization and moral, and keep you out of court. Whether a one-time situation or to help you manage your ongoing business, Enfield Law PLLC can be your problem-solver and advocate.
Complimentary Consultation
There is no cost for a quick phone consultation
, and no obligation. It is simply the best and quickest way to evaluate your needs and let you know if Enfield Law PLLC can help. If you want to dive deeper, the cost for a more comprehensive one-hour phone or Zoom consultation is only $125.00.